Chocolate Date Fruit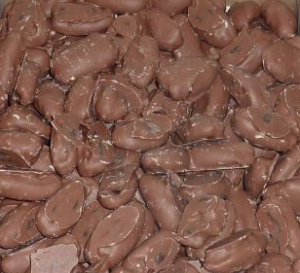 New to our range is the chocolate date. An absolute sensation of taste!
The lovely milk cocholate and the full-sweet en silkyJuicy Date connect perfectly with eachother. The pitted date is enclosed by a layer of chocolate. Of the cholate date fruit is 40% chocolate and 60% date. But because the flavors sublime strengthen each other it becomes a 100% pure delicacy.
Dates are full of energy, antioxidants, vitamins and minerals. Regularly eating chocolate reduces heart attack risk by 37%. So if you can combine both then you're talking about a very healthy find. But of course the most important thing is the taste. They are irresistible! And frankly if they had been less healthy,  than we had eaten no less, sure of.
They are just too tasty. We can't resist them.